Listen to the Closing Recital of the 2017 Festival. E.Schulhoff: String Sextet 1st mvt - performed by
Jack Liebeck, Alexandra Raikhlina, James Slater, Krzystof Chorzelski, Gabriel Waite and Natalie Clein
Brundibár Arts Festival: 24th January - 31st January 2019
As Artistic Director of Brundibár Arts Festival, my vision is to create an annual programme of events that showcases the little known music written during the Holocaust, to be held here in Newcastle and Gateshead.
Launched in 2016, the annual Brundibár Arts Festival is the first recurring Festival in the UK dedicated to the Music and Arts of the Holocaust. The Festival takes its name from Hans Krása's children's opera "Brundibár". Brundibár, (meaning bumblebee) was written in 1938 by Jewish Czech composer Hans Krása, and first performed publicly by the children of Theresienstadt concentration camp in 1943. We see naming the Festival after Brundibár as a positive affirmation of creativity in adversity, and a lasting tribute to those children who suffered and perished.
The greatest music, art and literature has often emerged from the most threatening of circumstances, bringing comfort and expression to those in need. Once I started to research this subject, I discovered a vast wealth of relatively unknown, yet wonderful music that has struggled to get the recognition it deserves on its own merit, despite the broad range of cultural and musical activities we enjoy here in the UK. During the Festival, works by these lesser known composers will be shared and explored alongside well-loved works from the more mainstream repertoire, therefore claiming its rightful place in our concert halls.
Only through education can greater tolerance be achieved - an increasingly important subject in today's complex world. With this focus, we aim to increase the participation of young people, creating lasting links between professional musicians, local community groups, children, and artists. There are dwindling numbers of Holocaust survivors who can tell their stories first hand. Our generation carries the responsibility to find new ways of telling them, and to strive for a more comprehending and cohesive world.

Alexandra Raikhlina
(Artistic Director)
Festival News:
Tickets are now on sale!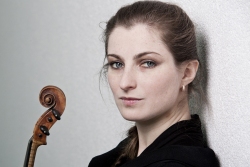 Alexandra Raikhlina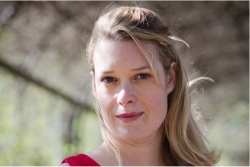 Juliet Lee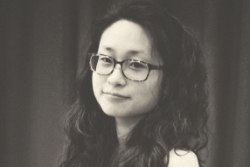 Yoshie Kawamura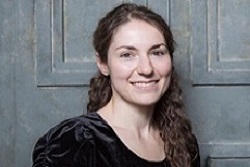 Liubov Ulybysheva
We are pleased to announce that during the 2019 Brundibár Arts Festival we have the support of the
CAVATINA Chamber Music Trust
, making tickets to some of our concerts completely FREE for those
under 26 years old
.
Obtain your free ticket(s) by using the 'Tickets' links on the Events page then either use the
'Register Free Ticket'
link or register on the door at each venue. Don't miss this opportunity and please do spread the word.
Register Free Ticket